Learn More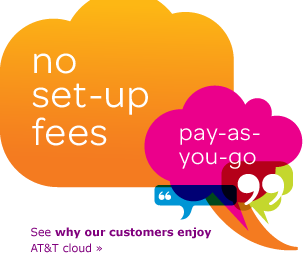 AT&T Medical Imaging & Information Management
Safely access all of your patients' medical images anytime with our centralized cloud solution.
AT&T Medical Imaging and Information Management is a vendor-neutral, cloud-based service that combines AT&T Synaptic Storage as a ServiceSM with Acuo Technologies® Universal Clinical Platform™. The service provides access, viewing, storage and sharing of medical images from disparate picture archive communications systems (PACS) sold on an as needed, pay-as-you-go model. With this centralized solution, you can scale your image archive infrastructure in a highly secure, high availability operating environment - on an as-needed basis.
AT&T Medical Imaging and Information Management has many key differentiators, including:
Cloud-based, vendor-neutral medical imaging archive storage solution
Vendor neutral platform that supports medical imaging from disparate PACS systems
Easily expands with increasing storage volumes and consolidations
Eliminates future medical data migrations due to PACS upgrades or replacements
Reliable and high performing data backup for recovery and continuity
Customer defined data management for clinically based information lifecycle management (retention, access and deletion)
Strong security encryption for data in transit and at rest as well as audit capabilities
Supports current and future requirements for distribution for RECs and HIEs
We're an industry leader in image archives because of our:
Team quality and experience, both executive and technical
Global presence since 2004
Proven history of conducting successful migrations across multiple PACS
We offer scalability and performance via:
Federated Database Design, which allows scalability for consistent performance, user access, system interfaces, and distributed sites
Support of multi-vendor architectures and heterogeneous topologies, including cloud technologies
We offer true enterprise image archiving via:
DICOM and non-DICOM repository
XDS-based architecture that maps DICOM and non-DICOM data to the same patient or study context
Collaboration with industry luminaries, resulting in a broad collection of object adapters
We offer multi-vendor PACS interoperability via:
User-configurable morphing/tag mapping or programmatic morphing/tag mapping
Morphing rules that can be ingested and dynamically applied via Web Services calls
We offer a Distributed Workflow Manager that features:
Patented routing technology
Ease of configuration and user interface with useful administration and reporting capabilities
Workflow services
We offer clinical viewing platform integration via:
Fast, relational DICOM Q/R
MiNT protocol for fast server side rendering
WADO access
We offer storage virtualization and ILM that feature:
The most comprehensive API integrations with the leading storage architectures
Cloud services that include metadata persistence and information exchange
Versatile, multi-tiered architecture
Intelligent retention
Powerful ILM capabilities like multiple copies, different fidelities or formats, and support for storage quality tiers
We offer disaster recovery, high availability, and business continuity via:
Fast clinical metadata recovery from archiving tier
Data migration services
Vast migration expertise from hundreds of data migration engagements
A deep understanding of DICOM and image transformation
Multiple methodologies that we can tailor to your needs and timeline
AT&T Medical Imaging & Information Management with Viewer (NEW!)
AT&T has teamed with Calgary Scientific, Inc. to offer AT&T Medical Imaging & Information Management with Viewer. With this new enhancement, physicians will be able to quickly access, view, and interact with patient images and reports stored within any healthcare facility, utilizing AT&T Medical Imaging and Information Management with Viewer to render a clinical diagnosis from virtually anywhere. AT&T Medical Imaging and Information Management with Viewer is a highly secure, cloud-based application that extends medical image diagnosis from the confines of a desktop to a provider's tablet or smartphone.
Solution Highlights:
• Remote Access – web and iOS/Android mobile device secure and real-time instant access to images, video, and reports
• FDA Cleared – for "diagnostic view" on mobile devices
• Security – No move, copy, or downloading of sensitive images or confidential patient data to the device
• Mobile – Access controlled by customer thru Active Directories
MIIM with Viewer Advantages:
•Complete diagnostic tool set in viewer
•2D / MIP-MPR / 3D
•Enhanced referring physician assessment of images and more effective patient communication
•Browser and Mobile access from the same software solution
•Reduced IT infrastructure costs
•Web browser equipped PC / laptop / notebook / tablets
•Mobile clients available on App Store (iPhone / iPad) and soon on Android

Storage:
The offer includes cloud-based storage in an AT&T data center and includes two replicated copies in two AT&T data centers. The data is encrypted while at rest in the data center and is based on AT&T Synaptic Storage as a ServiceSM. The data is encrypted at rest, keeping the data secure. The replication of the database as well as the files maintains complete copies of the archive.
Data in transit:
Data is compressed based on American College of Radiology (ACR) standards and is encrypted prior to transit from the facility. The compression of the data sets allows for faster transmission to the datacenter. The encryption secures the data in transit regardless of mode of transmission - public or private.
Data Management:
The data management software has an intelligent data library that can convert data from any picture archiving and communication system (PACS) to a standard format. This is done dynamically and does not require professional services or a statement of work. This is particularly important when consolidating data from multiple PACS, maintaining the data in a format that allows the PACS front-end to be changed without the need for a future migration. Information Lifecycle Management (ILM) allows customers to set policies on data retention and data deletion. New HL7 order messages sent from a requesting location to the data center are processed by a synonym list to determine relevant priors that will be sent from the data center to the local cache at the requesting location. This process is known as pre-fetching. There is also a migration engine that can assist in moving data from one archive to the cloud.
To learn more about AT&T Medical Imaging and Information Management, Contact Us today to begin talking about how we can help you manage your expanding medical imaging storage and image management needs.
Overview
AT&T Medical Imaging and Information Management is billed on a blended pay-per-use and pay-per-study basis. You are billed only for the files or data you load. If you don't use the space you don't pay for it. It's that simple.
Storage

Study

Billied monthly based on the total amount of data (GB) stored
Copies of data at two geographically-diverse sites
Data stored compressed and includes encryption at rest
Access charges for internet
No charges for private access

Billed one time at ingestion. Flat rate regardless of study size
Provides data management features for studies both at facility and in datacenter
---
Service Components
| | | |
| --- | --- | --- |
| Description | Rate (US $) | Applicability |
| Customer Edge Device Installation and On-boarding | Variable | Per Site |
| Ingestion | $0.75 | Per Study |
| Maintenance | $0.04 | Per Year* |
*NOTE: Maintenance is charged yearly on January 1st on an annual basis.
---
Storage Tiers
Tiers for Cumulative Studies Stored

Price per study
MIIM with Viewer
Price per study
MIIM without Viewer
0 to 350,000
$1.91
$0.530
350,001 to 400,000
$1.86
$0.477
400,001 to 450,000
$1.81
$0.424
450,001 to 550,000
$1.75
$0.371
550,001 to 600,000
$1.70
$0.318
Over 600,001
$1.65
$0.265
NOTE: Rate for File Share Storage and Private Library Storage is applied to the weighted average of the peak amount of storage used each hour during the month.
Contact us today to learn more about AT&T Medical Imaging and Information Management.
Currently there are no demos available for AT&T Medical Imaging and Information Management.