Learn More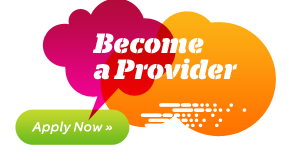 IBM Cloud Managed Service with AT&T NetBond
IBM Cloud Managed Service with AT&T NetBond is a managed hybrid cloud solution that combines the AT&T cloud network enablement technology with IBM Cloud Managed Service computing capability. The cloud and network are pre-integrated and specifically built-for-business to deliver the scalability and speed benefits of multitenant cloud with the enterprise-grade security, performance, data availability and control attributes of private cloud and private networks.
Unlike public cloud services delivered via the Internet on unsecured networks, this service extends your customer's MPLS VPN into the cloud, and isolates its traffic from other cloud traffic, creating a private network connection. This service allows both the network and computing resources to scale or contract on demand, to rapidly accommodate workload changes. This innovative offering from two trusted brands in cloud computing can empower your customer to transform their business like never before.
IBM Cloud Managed Service with AT&T NetBond is a fully managed, hosted infrastructure with committed service level agreements (SLAs) and with management of instances above the hypervisor level. In fact, one of our key differentiators is that while most cloud offerings stop managing at the hypervisor level and leave the rest of the service management to clients or to ad hoc solutions, we have defined a full stack of managed services, and the architecture is built from the ground up to support production workloads, high availability servers, transactional-ready storage and redundancy.
The solution is designed around the following keys areas:
Flexibility. Deployment options optimized for your workloads as well as support and management capabilities.
Security and isolation. Targeting enterprise-level applications and capabilities, and as such, the cloud needs to be security rich and integrate with your unique security requirements.
Availability and performance. This solution is built on a stable, robust and scalable technology platform. The solution uses automation for service activation to provide managed service capabilities with more rapid activation in days versus weeks.
Right design. A cloud infrastructure and architecture designed to support enterprise-level production applications and workloads such as SAP, Oracle and Microsoft Exchange.
Currently there are no optional services available for IBM Cloud Managed Service with AT&T NetBond.
The IBM Cloud Managed Service with AT&T NetBond can bring the cloud to the enterprise with a solution that is meant to be optimized for enterprise workloads. This solution is implemented using our cloud network enablement technology with a common service management platform and is hosted in an IBM cloud data center. Initial data center locations include Raleigh, North Carolina, US.
The IBM Cloud Managed Service with AT&T NetBond can provide a fully managed solution with the added security, isolation and flexibility that comes with a dedicated environment. The design for the shared multi-tenant model follows the same design principles used in the private cloud implementations, but the underlying infrastructure and services are shared by multiple clients.
In addition to managing the infrastructure, AT&T can manage the platform above the hypervisor level. This means AT&T can offer services to do patch management, database management, end-to-end monitoring of an application, all integrated into the offering.
The AT&T solution is designed to include all of the hardware, software, tools and managed services elements required to deliver an end-to-end cloud solution. The hardware includes System x® and IBM Power Systems™ with IBM PowerVM® and VMWare virtualization managers.
All of this is supported by service-level agreements (SLAs) that help ensure high availability and performance.
The high-speed Tier 1 storage option includes an IBM XIV® storage area network (SAN)-based solution with options for storage mirroring (local and geographical) and can be a storage solution for transactional systems.
This service offering includes a comprehensive set of management tools:
Operating systems monitoring and management:
Monitoring of OS components
Patch management
Anti-virus on windows OS
OS license management
OS level security and compliance

Security policy management
Security compliance support
Audit support management
Regulatory program management
ITIL-based managed services:
Service request or activation and deactivation (SA and D)
Incident, problem, and change management (with support for integration services)
Event management
Configuration management
Asset management
Network:
By extending the client VPN all the way to the cloud, the AT&T patented networking technology isolates customer traffic from other cloud traffic providing enterprise-grade security, with customer separation down to the VLAN and virtual machine. The cloud and network are pre-integrated to get you up and running quickly with the IBM data center as an endpoint on the AT&T VPN.
A typical service has pre-provisioned network capacity. If there is a spike in traffic, the service will not perform as intended. And the rest of the time, you are paying for unused capacity.
In a network enabled cloud, the network and cloud resources both flex automatically to ensure efficient use of resources and optimal performance.
The network can expand as needed since capacity is managed as part of the service.
Our Network is logically secure. Allows trusted customer separation to deliver appropriate compute/storage resources privately and securely. Intelligent technology for highly granular routing of IP across globally diverse, distributed data centers, centralized routing control assures high availability and customer data separation within the network.
On-Demand. Coordinated, on-demand provisioning of private network connectivity and cloud compute resources and scalable architecture enables dynamic workload distribution across a customer's hybrid cloud.
On-Network. Integrated architecture delivers high-bandwidth availability and access to real-time cloud services, as-needed compute/storage resources, eliminates the need for per-customer, dedicated resources, customers already subscribe to a network-attached resource model, avoids exposure to the public internet and risk of DDOS attacks, avoids complexity and added costs of an IPSEC tunnel or private line solution, provides lower latency and greater availability compared to internet-based solutions, reduces complexity for internal IT staff, AT&T VPN supports common security policies for mobile and wireline endpoints and provides greater elasticity, with on demand scalability for both the AT&T AVPN network connectivity and compute resources.
Service Level Agreements (SLAs):
Various service-level package options are available with the the IBM Cloud Managed Service with AT&T NetBond solution. The ability to provide this option is not only made possible through the IBM Tivoli® technology platform, but also through years of experience and expertise in providing enterprise-level globally managed service operations.
IBM Cloud Managed Service with AT&T NetBond offers four options for service-level packages: bronze, silver, gold and platinum. It is important to note that the service-level package is made of two components: virtual machine (VM) availability and infrastructure services. The VM availability service-level agreement (SLA) is measured as the uptime availability of the individual virtual machine to support the desired workload. With the IBM Cloud Managed Service with AT&T NetBond offering, the SLA is against the VM instance as well as the infrastructure.
IBM Cloud Managed Service with AT&T NetBond supports its SLA commitments by using production-class IBM System x and Power Systems servers, IBM XIV® storage, and other components in a redundant configuration with node clustering.
In addition to the VM availability SLA within the service-level package, the IBM Cloud Managed Service with AT&T NetBond will also have an 'infrastructure service' component with the SLA. This will set the standard SLA for such options as provisioning fulfillment requests, location of deployment, virtual machine mobility through technologies such as VMotion, and data protection or replication options.
As you move up the stack in package options, it is important to note that the next level of availability package includes all of the available options of the previous package. For example, a gold package contains all of the features and functions of the silver package. The silver package contains all of the characteristics of the bronze package.
Also, as we move up in SLA, there are additional configurations in the provisioning process that take place, such as configuration of multiple storage devices and installation of high availability capabilities. Our provisioning times include checkpoints in the workflows to allow for customer or internal sign-offs to minimize operational and financial risk.
Tier

Per VM Availability SLA

Bronze

98.5% availability

Silver

99.5% availability

Gold

99.7% availability

Platinum

99.9% availability
You want to avoid the high up-front investment required to deploy enterprise-class hardware and storage. With IBM Cloud Managed Service with AT&T NetBond, we offer flexible deployment models that can help you reduce up-front investment.
The virtual machine configuration options are a set of standard, pre-defined configurations for CPU, memory and storage for individual instances. From a hardware platform configuration perspective, we offer two platforms: x86 and IBM Power Systems™. Then there are two architecture classes – either 32 bit or 64 bit. Within the 32-bit architecture platform, there are three pre-defined packages available: small, medium and large. The 64-bit platform for x86 offers four packages: small, medium, large and extra large. The Power Systems platform has the 64-bit configuration with five pre-defined packages: small, medium, large, extra large and jumbo.
A virtual CPU is a resource that is part of a virtual machine. It is not analogous to a core or physical CPU. It does have access to a physical CPU resource for processing purposes. Being able to offer such a variety of standard configuration options can provide you with the flexibility to choose the appropriate configuration that meets both the capacity and performance requirements of your application workloads across many different types of use cases. It is also important to understand that these packages will be bound within the constraints of the options available through the standard configurations. The ability to offer standard configurations for virtual machines is key to being able to deliver the service in a cost-effective manner through reduction of complexity of the available instances. This in turn is used to reduce costs per virtual machine unit.
Virtual Machines are available in preset configurations as set forth in the VM Configuration Table(s).
VM Configuration Table - 32 bit VM
32-bit VM configuration available in for System x (Windows or Linux)
Virtual Memory (GB)
1
2
4
Virtual Storage (GB)
64
128
192
VM Configuration Table - 64 bit
64-bit VM configuration available for System x for Windows and Linux, and for System p in AIX
Small
Medium
Large
Extra
Large
Jumbo*
Virtual Memory (GB)
2
4
8
16
32
Virtual Storage (GB)
64
128
192
384
512
*available ONLY for System p
Bandwidth Pricing
There are two components included in the pricing for the bandwidth. For the customer connection you will select a minimum bandwidth commitment (MBC) by Virtual Network Connection (VNC). You will select the capacity commitment in Mbps which is a fixed rate. Overage rates will apply for sustained capacity over the package commitment levels. Overage rates will be calculated by measuring bandwidth demand, in bits per second, for a VNC for each five minute period during the month, inbound to the VNC and outbound from the VNC. AT&T will select the 95th percentile five minute usage period of the larger direction (inbound or outbound). Divide by 1,000,000 to obtain the sustained bandwidth volume in "Mbps".
The rates applicable for IBM Cloud Managed Service with AT&T NetBond charged as monthly recurring charges for:
Virtual Machines (VMs) Configurations with Service Level Agreement Tiers
Minimum Bandwidth Commitment per Virtual Network Connection. Overage usage rates apply for sustained capacity over the Minimum Bandwidth Commitment.
IBM Cloud Managed Service with AT&T NetBond Service Fees are applicable upon Service Activation of the Service. Overage usage rates will apply for sustained capacity over the Minimum Bandwidth Commitment.
Currently there are no demos available for IBM Cloud Managed Service with AT&T NetBond.